Can You Keep Critical Components Moving in This Crisis?
Apr 12, 2020
As COVID-19 continues to shut impact huge sections of the global economy, we have put together a critical to-do list, so you can keep your business running in these difficult times
The outbreak and spread of COVID-19 will forever transform the global economy and how we do business. Already, more than a third of the global population is under some form of lockdown and an estimated 92% of global GDP is being asked to conduct social distancing and these numbers are rising. With this massive disruption you need to be asking how can my business cope and make sure it continues to operate effectively in this crisis? Here are some critical steps you can take to try and make sure you are moving and matching products in this time of crisis.
Analysing the Risks
The foundation of being able to adjust and react is to do a thorough risk analysis, through analysing current inventory, ongoing disruptions, at-risk geographies, expected demand levels and reviewing all existing purchase orders.
This is not going to be easy in the current environment, given the huge changes and the massive developments constantly scrolling across our news feeds. You may need to revise projections on an almost rolling basis.
With the way the virus is now transmitting through the global population and showing no signs of decelerating on a global basis, you need to be looking at your entire supply chain, inventory and primary markets.
You can get some help in understanding the spread of the virus and some of the restrictions in freedom of movement through openly available tools and this may be a good place to go first to get an impression of developments.
One of the most widely used and quoted resources is the John Hopkins university COVID-19 map. This gives one of the most up-to-date counters for the number of confirmed cases by country (or in some cases, such as the US, by state) alongside deaths and recoveries. This kind of data is leading government's responses and gives an idea of what is happening in source countries as well as your main markets.
For lockdowns, Business Insider is updating a list of countries, which can be found here, and the current restrictions governments are putting in place over their populations.
These can be helpful to get an overview of the global situation and severity in key markets, which gives a good foundation to then build up your own response.
What's in Stock?
One of your key initial tasks is to get a handle on the situation by doing a complete check on your inventory and comparing it to current and expected demand, which will help you understand what will be needed, what is in short supply and what alternatives you have available.
This needs to take in data across your entire supply chain, including not just existing stock cover sitting in stores and warehouses but also:
Goods on order
At factory gate
On the water
Inter-warehouse transfer potential.
Then it is important to understand demand levels and product margins to judge what products are business critical and need to be addressed before you begin planning your response.
At this fluid time, it can be hard to make projections for demand, but it will be important to match inventory with a realistic impression of the market. Google has now released reports that show how populations are reacting through location data. This may be useful in understanding how footfall and markets have changed recently and can inform your projections.
With consumers forced to stay at home in many markets, consumption habits have changed, with video games, pet products and, ahem, bedroom products seeing soaring demand, for example
Once you have understood what is going to be needed, analysed the most at-risk products, and matched that against current inventory across your supply chain, you need to evaluate what might be at risk from disruption to the supply chain.
Keeping the Critical Coming
When looking at the state of your supply chain at this point in time, to try to build in added times, delays and costs in shipping that are resulting from COVID-related disruption.
Currently, these might stretch across the entire supply chain. Factories might be shut down due to government restrictions or hampered by a lack of workers. Transport is likely to be delayed by added border checks, low driver availability, quarantines, or downright cancellations and restrictions in the case of air freight.
For your most critical products, try to analyse not just where your tier 1 suppliers are based but then also where tier 2 and tier 3 suppliers might be based to try and get a full picture of the upstream risk.
Other key considerations include:
How unique (hard to replace) is this product?
How concentrated is the manufacturer network?
How near is production to an affected area?
What is the raw material situation with suppliers?
Does production rely on out-of-region labour?
It can be hard to figure out what delays exist and how this will impact you, but according to what we have seen in China so far, here are some benchmarks for delays that you can factor into your plan:
Production Delay: 3 – 5 days
Handling Delay: 1 – 2 days
Transport delay: 4 – 10 days
Taking this delay into account, prioritise Stock Keeping Units (SKUs) according to the likelihood of stocking out and the potential revenue loss this would cause. This should also include flagging higher-margin SKUs that may have a lower rate of sale or stockout risk, but a high financial impact for your business.
Other prioritisation criteria include:
Product Seasonality: Will this product be relevant if delayed?
SKU lifetime: How long before we change this product?
Competitive positioning: Do competitors offer a similar product?
Brand value: How strongly is this product associated with our brand?
Hopefully, by this stage you have enough information to build a new supply plan to keep your critical products moving. Work with your freight forwarder to make sure priority goods can reach you in time. Check the table below for some timeframes for moving goods according to priority levels.
China-Europe Route Benchmarks
Number 1 Priority:
Expedite with air.
2 to 4 day transit.
Number 2 Priority:
Air/sea solution.
10 to 13 day transit.
Number 3 Priority:
Take advantage of rail freight solutions
14 to 18 day transit.
Number 4 Priority:
Must-ship solutions with carriers.
30 to 33 day transit.
Number 5 Priority:
Pre-booked ocean solution.
30 to 33 day transit.
Download the COVID-19 Strategy Guide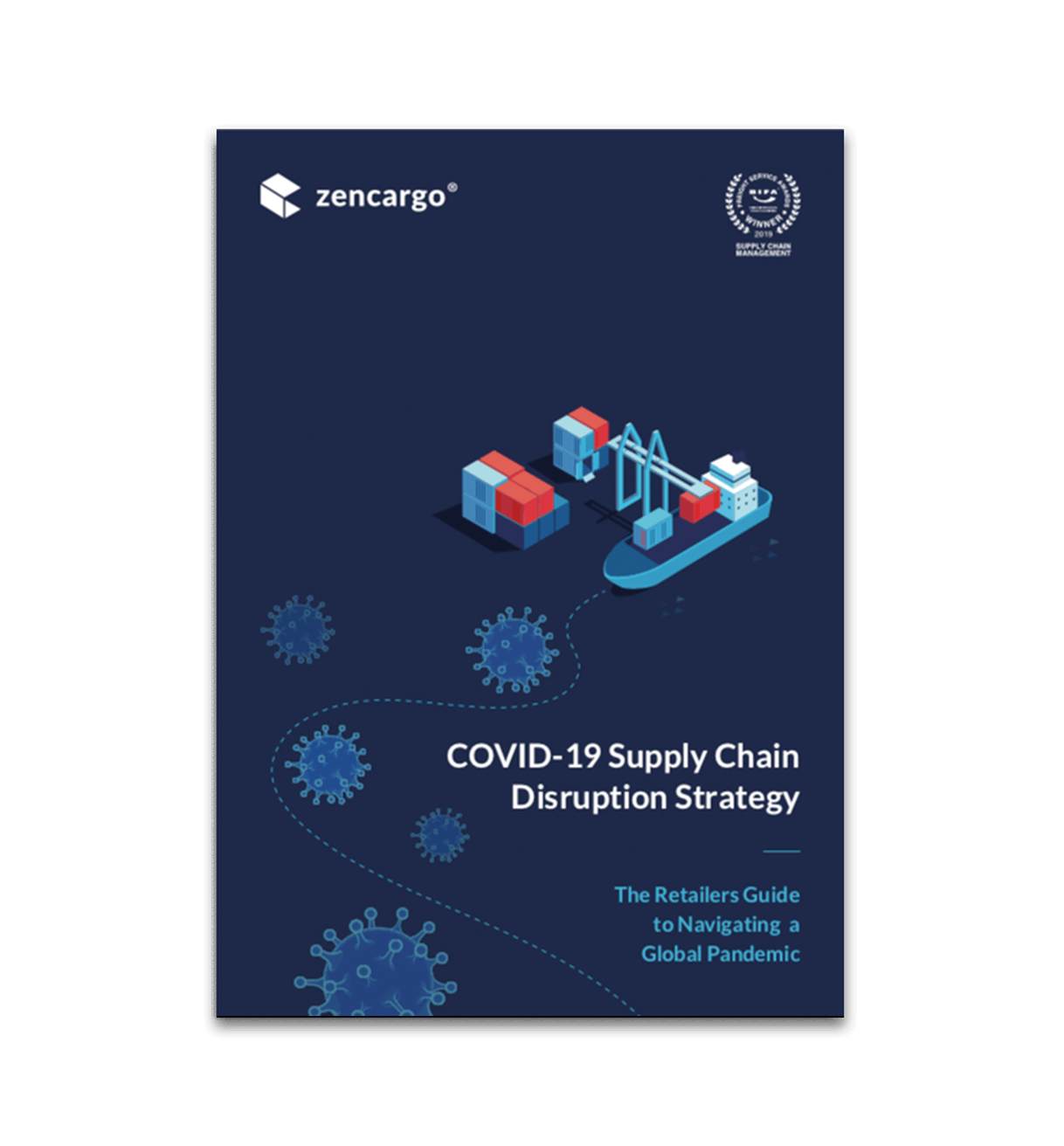 Learn how leading businesses are using agile supply chain management and prioritisation to minimise stock outs and lost revenue with our in-depth strategy guide.
Discover how you can:
Prioritise at risk SKUs
Maintain business process continuity across remote work
Expedite at risk products through alternative express freight