Three Ways to Diversify Risk and Keep Your Network Running
Apr 20, 2020
The rapid spread of COVID-19 across the world has made it abundantly clear that supply chains remain vulnerable even in a hyper-connected world with multiple modes of transport and increased automation. As the virus moves across the globe, different elements in supply chains have been disrupted or completely cut off for many companies. It is therefore a vital time to review your supply chain and manufacturing processes to minimise risk.
Redesign with Secondary Macro-Sources
What this crisis has really made clear is that companies cannot be over-reliant on a supply chain that puts all its eggs into one basket, whether that be producing all of its key components in a single foreign country, or by placing all its faith into one supplier.
Although many companies have benefitted massively from a cheaper Chinese labour force that is well-connected into the global economy, many have now found that they have been cut off from key components as the country went into lockdown, and even beyond, as ports became congested. With just-in-time supply systems now commonplace, few had much inventory going spare either.
This has been seen in multiple industries, including pharma, car manufacturing, electronics, apparel and solar, where China is frequently the most critical production piece. For example, Hubei, where the virus began is a major source of car components, meaning it has been particularly hard hit, and for consumer goods, it is estimated that Chinese producers are operating at 10% to 20% of pre-outbreak levels. More than 80% of the US' active pharmaceutical ingredients are produced abroad, the majority in China and India, according to a congressional report.
It is therefore critical to consider diversifying away from any single supplier and looking at dispersing sources of goods, so that an outage as a result of worker shortages or sudden events doesn't create chaos within just a few weeks of an issue arising.
Look to create flexibility in your contacts and contracts by establishing Service Level Agreements (SLAs) with multiple different suppliers based around your minimum requirements at first, so that these can be ramped up as necessary.
It is all too tempting to rely on a strong relationship with a single supplier for the familiarity and ease it brings most of the time. However, it is important to remember that resilience can also be business critical and a single supplier leaves you brittle.
There are also the added advantages of being in a better position to leverage pricing competition between suppliers and being able to respond better to sudden surges in demand when normality returns to the market.
Redesign to Source Locally
The extremity of some of the shutdowns in the current environment and the reactions of some authorities to totally bar transportation from some countries demonstrates that localising production can have advantages in situations such as these.
Consider the world's workshop, China. Wages have been rising strongly in China for some time, lowering its competitive advantage, especially when considered in conjunction with other factors, such as a frequent lack of transparency and a governmental system that means sudden policy changes that have major effects can be enacted on Beijing's whim.
With the closing in wage gaps to your own or neighbouring countries it may be worth switching over, even if initial costs seem higher, as there could be additional advantages that diminish this, such as lower lead times, more flexibility and ease of enforcing quality control or returning products, as well as a better ability to cope when international restrictions arise.
Japanese companies have led the way in just-in-time production systems, but they may also now be leading the way here. Companies such as construction equipment maker Komatsu, Daikin Industries and Meiko Electronics were all recently reported to be looking at moving production out of China and at least some of it to domestic suppliers in the Nikkei Asian Review, spurred on by the current crisis.
Now, therefore, might be the perfect time to take stock and re-evaluate where you are sourcing elements from and whether it is worth switching to a supplier closer to market. Look beyond just the headline unit cost of producing the item in a low wage centre and try to add in considerations around lost sales from disruptions and long lead times, shipping costs, administration costs currency costs, quality control costs and so on when evaluating. Check inventories and trade bodies to find lists of manufacturers, wholesalers and distributors.
If you do not have existing alternatives in place, you can consult a local trading company who may be able to recommend similar manufacturers within their target industry, but expect that it will take 4 – 10 weeks to onboard a new supplier.
Focus on Alternative Products & Revenue
In the most extreme of cases, it may simply not be possibly to continue to produce some product lines due to disruption, especially for complex goods with multiple tiers of suppliers across different countries. In these instances, a hard evaluation will be required with a focus on the absolute bottom line.
If you can no longer source or produce a product, or are running very low on inventory, then you need to switch tack quickly. Identify substitute products or near equivalents that are available and transportable (think when you're online grocery shop sends a substitute) and immediately ramp up acquisition to cater for expected demand and to replenish inventory.
At the same time, make sure to evaluate your marketing and product placement, to make sure alternatives are easy for customers to find and buy, rather than continuing to promote at-risk lines.
Download the COVID-19 Strategy Guide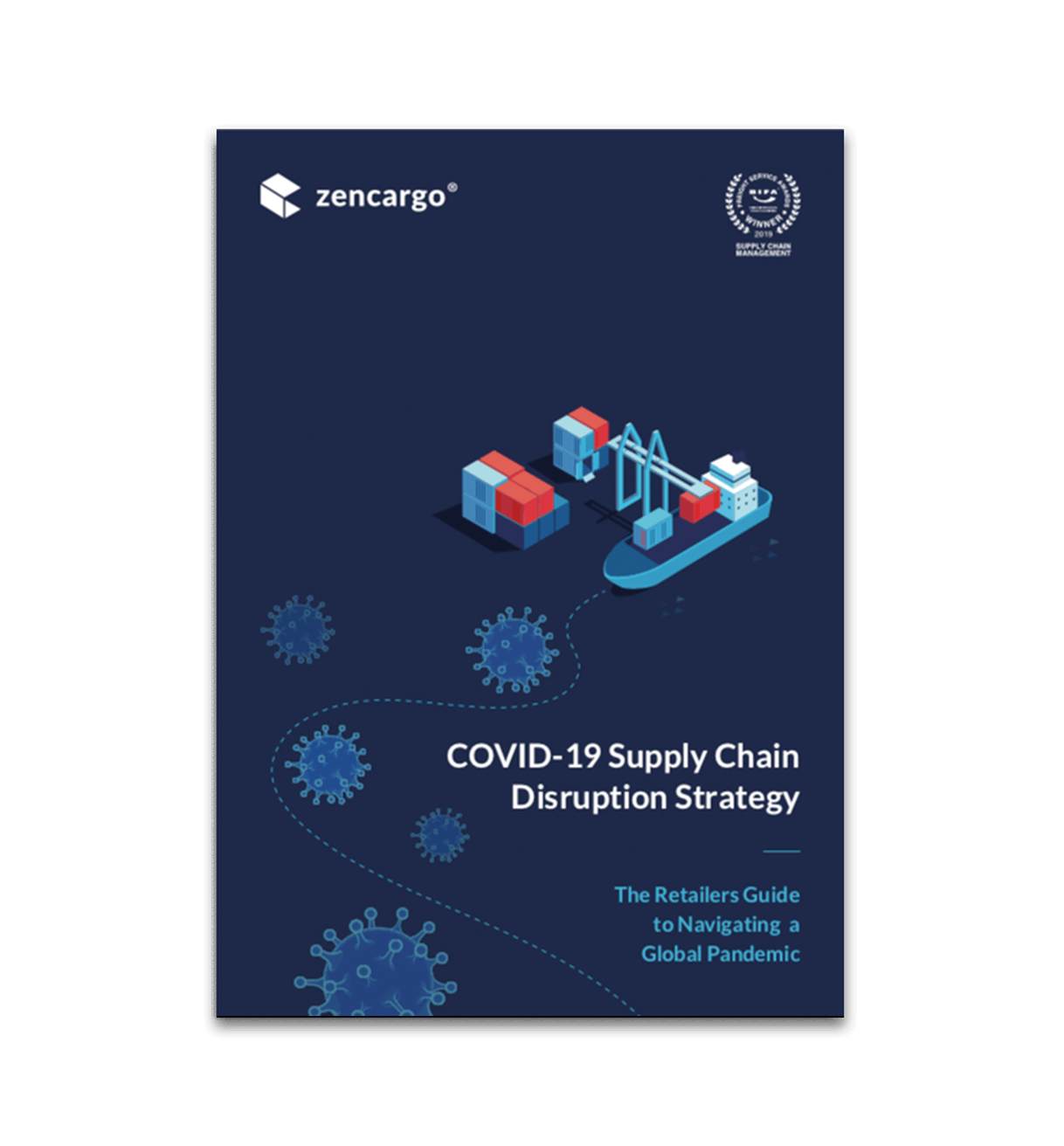 Learn how leading businesses are using agile supply chain management and prioritisation to minimise stock outs and lost revenue with our in-depth strategy guide.
Discover how you can:
Prioritise at risk SKUs
Maintain business process continuity across remote work
Expedite at risk products through alternative express freight